4/23/21 Recommended Issues: Super League, Energy, Ergodicity, Declinism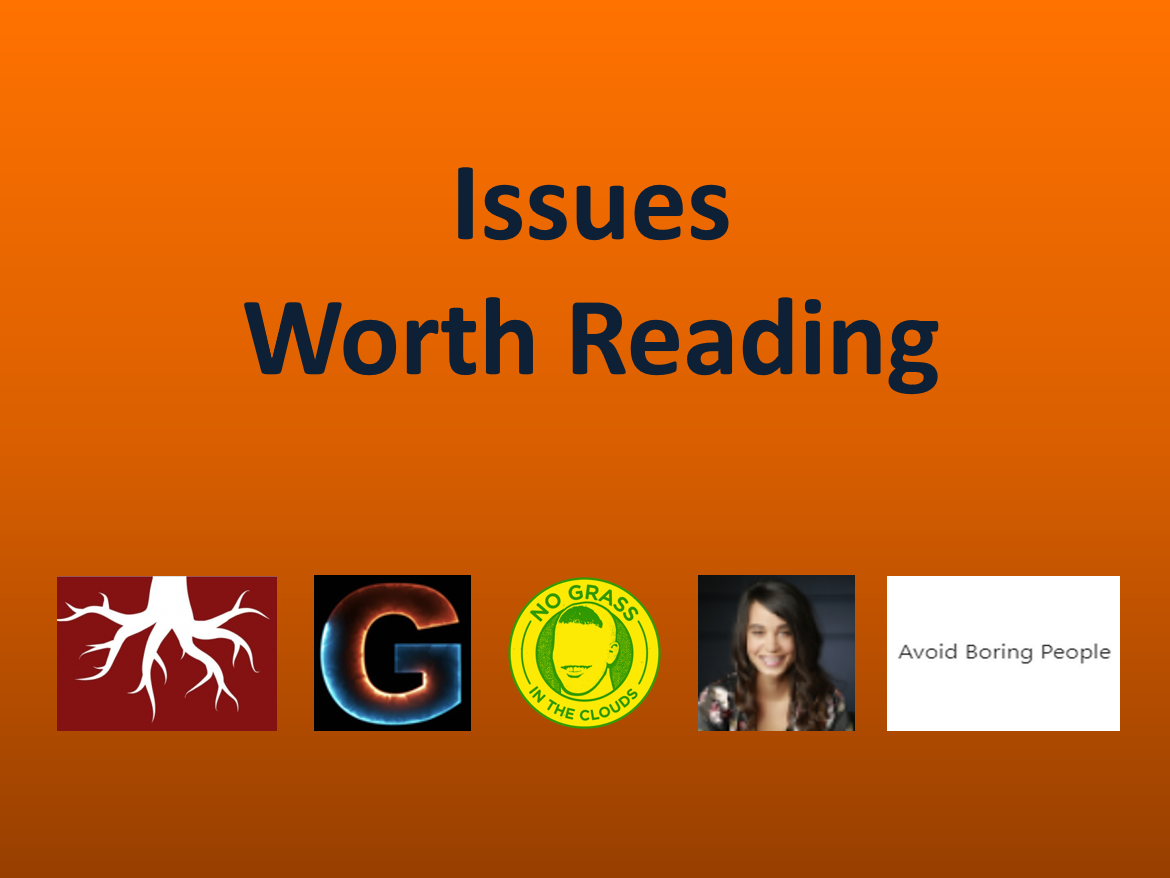 Good day!

Each week we handpick newsletter issues by independent writers you may have missed that provide new or unique perspectives.

If you read last week's and would like to subscribe or leave a review of any of the highlighted newsletters, you can do that here: Parent Data, Idea Journal Weekly 3 and Design Lobster. The narrowSCALE community really appreciates it!

Also, if someone forwarded you this and you'd like to subscribe, you can do that here -- thanks!)

Here's what's worth reading this week...enjoy!
---
SUPER LEAGUE SPECTACULAR FAILURE
How the Spectacular, Comical Failure of the Super League Explains the World in No Grass in the Clouds by Ryan O'Hanlon on April 22
Given the near-overnight collapse of the Super League It would seem totally remiss NOT to call out this issue this week, from the preeminent soccer (football) newsletter, No Grass in the Clouds. It offers a fantastic discussion with an economist around why the Super League was created, what (mainly economic) issues it was trying to solve, why it failed, and what the teams may do next. The commentary is anything but dry...and you will NOT be disappointed. (3593 words; 13 minutes) Read it...

GLOBAL ENERGY
Why has nuclear power been a flop? In The Roots of Progress by Jason Crawford on April 16
Q1 Chartbook in The Gregor Letter by Gregor Macdonald on Apr 1
If you're at all interested and curious about global energy production and consumption, these are two excellent issues:

Roots of Progress delves deeply into why nuclear power has been "a flop", exploring the economics, incentives, risks, regulations, and more. It's fascinating to learn how we've gotten to where we are with nuclear power and ponder the different pathways forwards. (4759 words; 17 minutes) Read it..

The Gregor Letter provides data and analysis on where we are with wind and solar energy, how their production is rising (quickly), the (positive) impact of electric vehicles on energy consumption, and discusses why global oil consumption has peaked. You'll definitely come away with some new understanding and be able to hold a good cocktail conversation about it all. (1803 words; 6.5 minutes) Read it…

ERGODICITY (SAY WHAT?!)
Ergodicity, what's it mean in Avoid Boring People by Leon Lin on Apr 3
If you're feeling extremely statistically nerdy and you're into wrapping your head around some thought-provoking math related to expected values (and the fact that they may not perform as they seem like they should), this is a heck of a dense, mind-bending read. If you make it through, kudos to you (!!), and you'll definitely have added perspective on risk taking. (1068 words; 4 minutes) Read it...

DECLINISM AND DECISION-MAKING
Declinism: how rosy retrospection impacts decision-making in Ness Labs by Anne-Laure Le Cunff on April 20
This thoughtful issue from Ness Labs is about the concept of declinism ("our tendency to view the past more favourably and the future more negatively"). While not a new idea at all, what Anne-Laure gets you to think about is the impact of declinism on your decision-making in the present-- and how to avoid some of its mental traps. It's worth reading for added perspective… (826 words; 3 minutes) Read it...

Learnings from newsletters this week:
There is such a thing as "egg boxing". Who knew? Anyone with kids may find this an amusing way to kickstart an omelet in the morning... Peter Attia MD Apr 4
When the Apophis asteroid comes within 32,000 km from Earth in 2029, it's orbit will actually be altered by Earth's gravity... changing it from an Aten asteroid to an Apollo asteroid! Bad Astronomy Newsletter Apr 19
There's a new white paint, "the whitest paint ever", that reflects 98% of sunlight...and it cooled surfaces 4.5C below the ambient temperature! Pretty cool! And apparently it'll be on the market in one to two years! Sentiers Apr 18
Some research has recently shown that when people are problem solving, they tend to add things rather than subtract... this is intriguing when you think about how people make suggestions for change, build products, and make decisions in general. Sentiers Apr 18
Apparently "historians have concluded that between 536 and 537 A.D., there wasn't a single day of sunshine across much of eastern Europe and Asia, as the result of a perfect storm of volcanic eruptions and climate change.!" Yipes- that would have been crummy! Understandably Apr 14
In 1976 The Who played a rock concert in the Anaheim baseball stadium with over flow fans down on the field...and not long after, right before opening day of baseball season, ~100 marijuana plants sprouted up in center field. Apparently back then it was common for seeds to be in pot...and there was no shortage of people smoking it in the crowd. I can only imagine the look on the faces of the people taking care of centerfield as they realized what happened. Now I know Apr 20
Abraham Lincoln had a dog, named Fido... and a few months after Lincoln's assassination, Fido was killed by a knife-wielding drunkard. You can't make this stuff up... Now I know Apr 15
The term "boycott" actually comes from the name of an Irish landlord whose workers were essentially boycotting his farm (before such an action had a name)... Now I know Apr 12
Sometime later this year or early next, energy generation from wind and solar will surpass nuclear globally. The Gregor Letter Apr 1
A typical Electric Vehicle requires at least 60%, if not 70%, less energy to travel one mile than a traditional fossil fuel powered car. Zoom zoom! The Gregor Letter Apr 1
Apparently "the banana isn't actually a tree. What we think of as the 'trunk' is actually the stem of the world's largest herb" -- that's bananas! Perspectives: Past, Present and Future Apr 15
The per-capita energy consumption of Europe is HALF that of the US! Roots of Progress Apr 16
If you know someone who may enjoy this newsletter, feel free forward!

And if you're looking for any specific newsletters to read, you can always email me or explore narrowSCALE.
Also, if you're not subscribed to THIS newsletter yet, please subscribe here :)!
Best,
~Jessica