5/14/21 Recommended Issues: Hummingbirds, Reframing, Learning Styles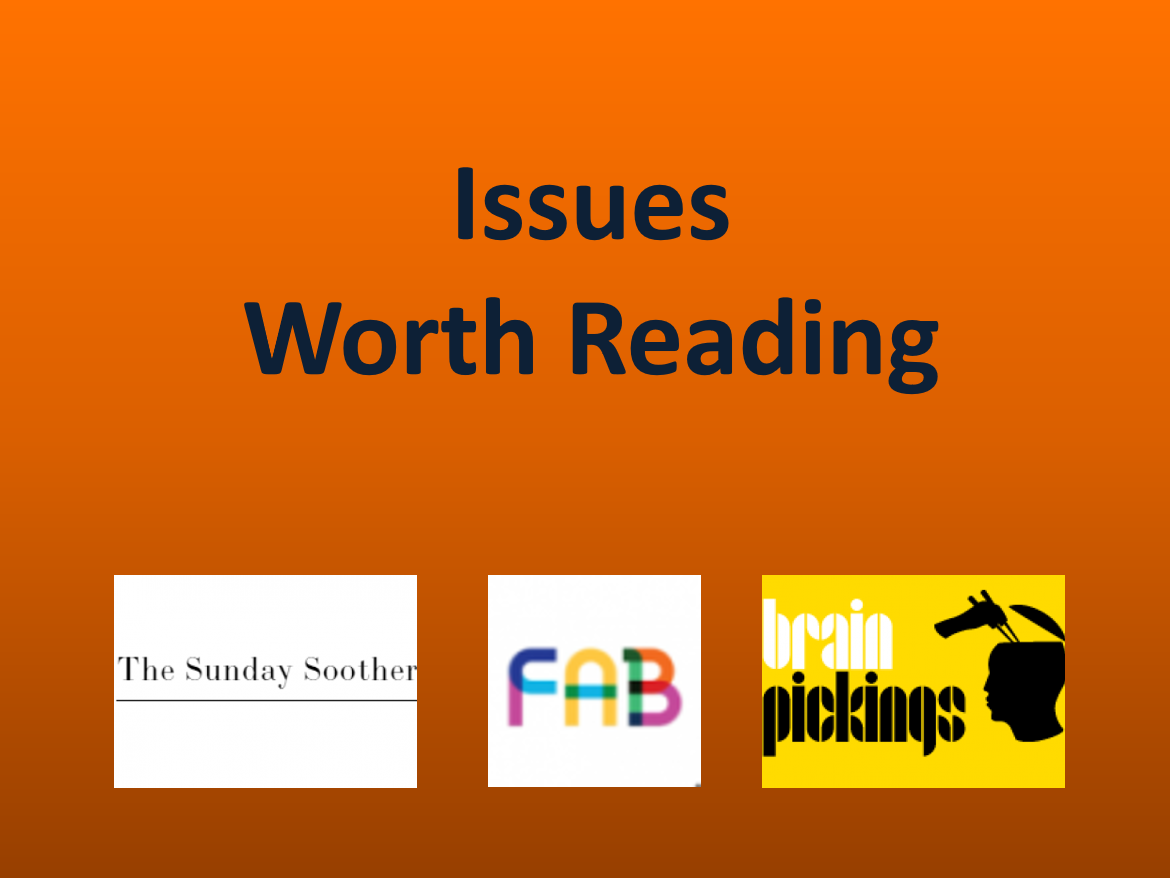 Good day!

Each week we handpick newsletter issues by independent writers you may have missed that provide new or unique perspectives.

If you read last week's and would like to subscribe or leave a review of any of the highlighted newsletters, you can do that here: The Daily Coach, Why is this interesting? or Li's Newsletter. The narrowSCALE community really appreciates it!

Also, if someone forwarded you this and you'd like to subscribe, you can do that here -- thanks!)

Here's what's worth reading this week...enjoy!
---
HUMMINGBIRDS
Between Science and Magic: How Hummingbirds Hover at the Edge of the Possible in Brain Pickings by Maria Popova on May 7
If you've never given much thought to hummingbirds or learned much about them, this is a fascinating article which goes into some mind-blowing facts/statistics (ex: hummingbirds are the only bird that can hover!), some neat historical perceptions, and also some interesting explanations for how they were understood better as different technologies advanced. It's worth reading for a wildly increased appreciation of a tiny little animal as well as for some great trivia facts! (1764 words; 6.5 minutes) Read it...

REFRAMING...WITH QUESTIONS
The best questions I ask myself, in The Sunday Soother by Catherine Andrews on April 26
In this issue Catherine offers up a set of questions that she asks herself when she's "stuck" -- it could be a sticky situation, a fearful one, a 'hopeless' one, etc… She makes the point that to get out of being stuck, getting a different perspective can be incredibly helpful. And, her questions help YOU to find some of those alternate perspectives on your own. When you read through the questions, you'll see why -- and hopefully at some point, they may help you find the perspective you need. If you're short on time, just scroll down to the questions at the bottom (577 words; 2 minutes) Read it...

LEARNING STYLE MYTH
Issue 52: The Learning Style Myth in Fab Fridays by Ana Lorena Fabrega on 4/30
Backed by research, Ana breaks down the myth that so many of us were brought up with: that you have "a" learning style. This issue will make you think about what styles you learn best in for certain types of learning-- and help you to break the mold of saying/thinking "i'm an X-type of learner" (where X could be auditory, visual, etc…). While Ana writes primarily with kids/students in mind, it's totally applicable to all of us and will help you to reframe how you learn… (824 words; 3 minutes) Read it...

Learnings from newsletters this week:
For early access to the new features on narrowSCALE...let me know.

If you know someone who may enjoy this newsletter, feel free to forward!

And if you're looking for any specific newsletters to read, you can always email me or explore narrowSCALE.
Also, if you're not subscribed to THIS newsletter yet, please subscribe here :)!
Best,
~Jessica