8/28/2020 Recommended Issues: surprising dice, habits, travel industry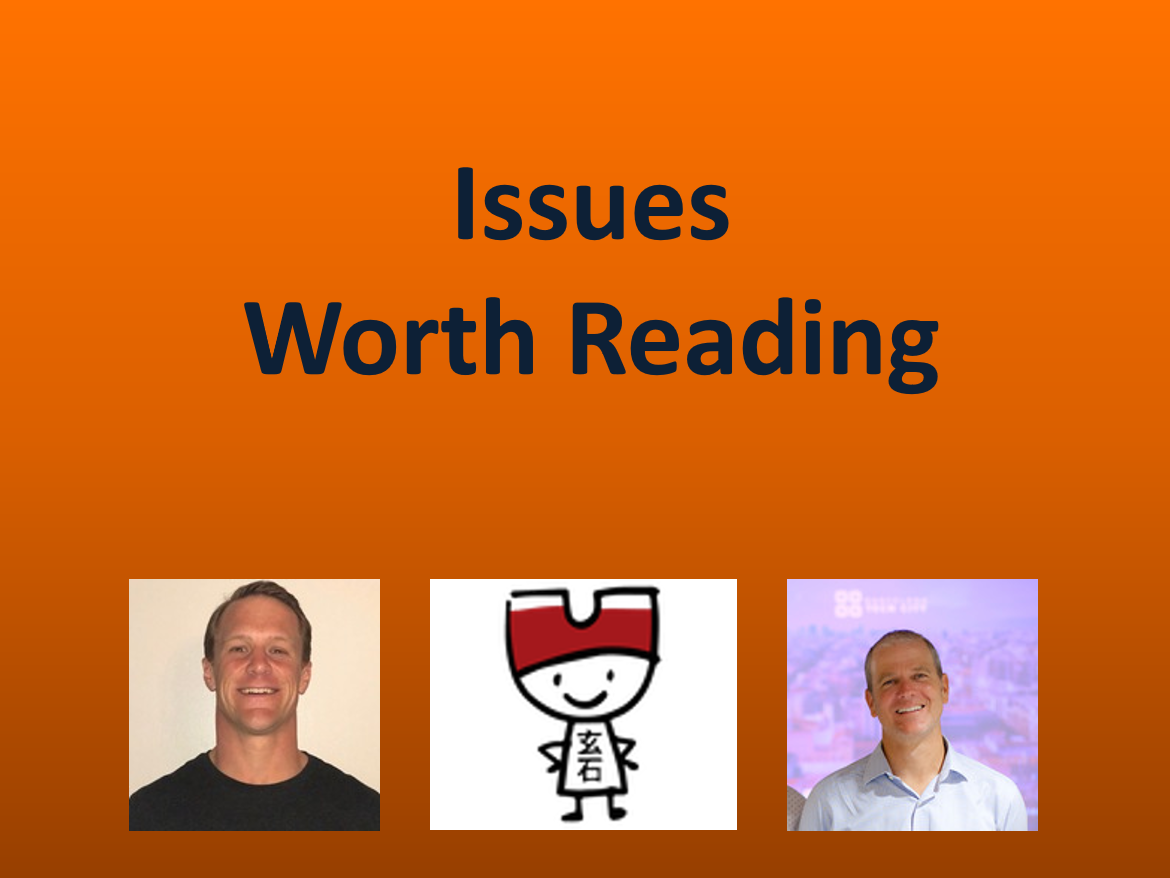 Each week we handpick newsletter issues by independent writers you may have missed that provide new or unique perspectives. Enjoy!
MIND-BENDING DICE
0003 in The Magnet, by Mark Frauenfelder on August 24, 2020.
If you like having your brain twisted by probabilities and math, this read will not disappoint. It's a quick but thorough explanation about "non-transitive dice", which are three specially designed dice with mind-bending properties. If you have a friend pick any of the three dice, you are always able to pick a remaining die that probabilistically will beat the friend's. Friend picks A, you pick B -- you win over half the times. Friend pics B, you pick C -- you win over half the times. And, then your exasperated & losing friend picks C thinking it HAS to be the obvious winner-- and you pick A and you still win over half the times. Wondering how? Mark provides a great, clear explanation using pictures and words, and you'll actually be able to describe it to friends...after you beat them of course. (1766 words; 6.5 minutes) Read it…
HABITS...TIME TO BREAK'M, KEEP'M, OR MAKE'M?
Issue #179 in The Long Game, by Taylor Somerville on Aug 15, 2020
This seemed like a timely issue given that we're nearing the end of summertime, that kids are headed back to school (or headed to a desk in their room with Zoom depending on where you are), and that change provides a perfect opportunity for rethinking habits. This article is a helpful, well-structured guide to intentionally THINKING about your habits. By definition, you're generally NOT thinking about them… because they are habits. But Taylor offers you an easy framework for thinking about the habits you already have, the ones you want to have, how to break them, and how to create them. It's not preachy, it's not overwhelming; it's short, helpful, and actionable. (1267words; 4.5minutes) Read it…
Industry spotlight: TRAVEL INDUSTRY
Sometimes a specific newsletter comes across our radar that really stands out as unique and worth reading for people working in a specific industry (or adjacent to it)-- and we like to call that newsletter out. We don't expect it's for everyone, but rarely in life anything is…
Industry: Travel
Newsletter: Travel Tech Essentialist by Mauricio Prieto
Why it's worth reading: While many people in the travel industry may already follow newsletters from skift, we haven't run across many travel-industry-focused newsletters that are written by independent people-- and for sure, none as thorough and useful as Travel Tech Essentialist. It highlights important activities (mergers/acquisitions/partnerships/joint ventures/restructurings), data, media coverage, new businesses/business models, and more that relate to all aspects of the global travel industry: hotels, vacation rentals, airlines, online travel agencies, technology that facilitates travel, etc. You could likely dig up all of the information on your own if you have a lot of time and read voraciously each day, but having it nicely delivered to your inbox every two weeks is a surefire way not to miss something you should know if you're in (or into) the travel space. It's extremely well curated and, thankfully, won't overwhelm you or your inbox. Read some past issues… or...Subscribe now!
Hopefully you found some of these intriguing and inspiring!
And if so, you can help other readers to discover these writers by doing a quick review here:. The Magnet, The Long Game, and Travel Tech Essentialist. The narrowSCALE community really appreciates it!
I'd also love feedback... how did you find this issue?
Thanks and all the best,
~Jessica