9/4/2020 Recommended Issues: Messi data, universities, and wine investments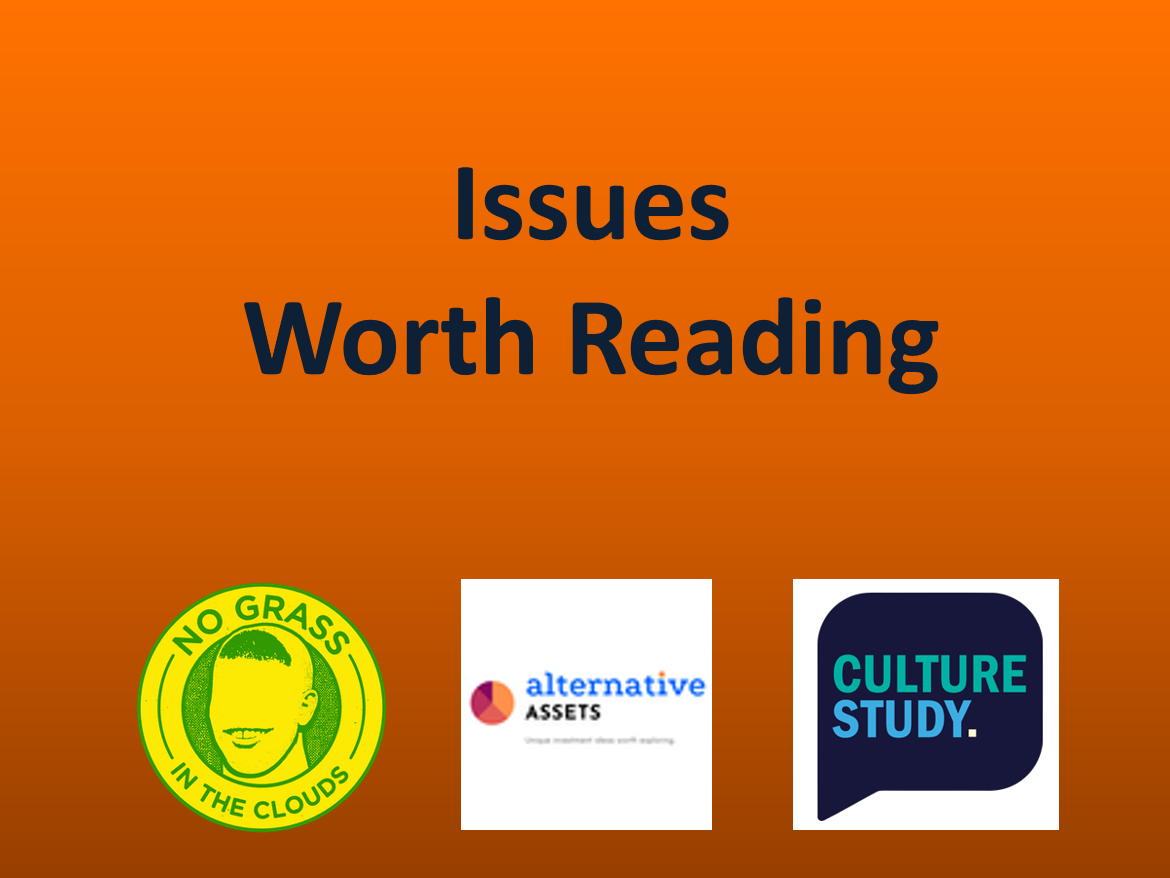 Each week we handpick newsletter issues by independent writers you may have missed that provide new or unique perspectives. Enjoy!
CLEAR STATS ON MESSI
Why Messi and Manchester City Might Push Soccer To Its Limit in No Grass In the Clouds, by Ryan O'Hanlon on Aug 28, 2020.
If you're into sports and stats, this issue takes you through some amazing data on Lionel Messi and his impact over time on his team. I'm not a follower of soccer (ie football to the rest of the world), but this was incredibly clearly written and compelled me to finish... whereupon I now feel like I can actually articulate how his performance has changed over time, what his strength adds to the team, how others compensate for his changes over time, and the overall impact he could have on different teams based on their strengths and weaknesses. (2366 words; 8.5 minutes) Read it...
INVESTING IN WINE
Investing in Wine in Alternative Assets, by Stefan von Imhof on August 30, 2020.
Curious about investing in wine? Never ever had investing in wine cross your mind? Either way, this issue takes you down a thoroughly well-researched explanation about what investing in wine really means, how it tends to perform over time (surprisingly better than one might think), and how you can actually do it -- yes, YOU or anyone (ie not just the wealthy few). This newsletter focuses on, as the name implies, "alternative assets", but in a way that's accessible to everyone. Even if you don't choose to actually invest in wine, it's intriguing to learn about the whole industry around it-- and you'll certainly have a great story to share over your next happy hour while sipping some wine… (2368 words; 8.5 min) Read it...
UNIVERSITIES...INTERVIEWS ABOUT WHAT'S GOING DOWN THIS FALL
between f**ked and a hard place in Culture Study, by Anne Helen Peterson on Aug 25, 2020.
In the US, seemingly every university is making their own policies for what to do about fall classes, with quite a wide variety of end results. In this issue, Anne interviews staff from 15 schools around the country who shed more light on how schools (or departments) are handling the situation and how individuals are feeling (spoiler alert, there's a lot of tension and worry). While undoubtedly anecdotal, it's worth reading if you are curious to learn more about different universities' approaches, educator perspectives, risks, decision-making processes, rule & process implementation, etc. It is unlikely to leave you feeling positive about the road ahead for higher ed, but you'll certainly have a lot more perspective on some of the complexities for this fall. (6739 words; 24 minutes) Read it or skim it...it's long...
Hope you gained some knowledge and interesting insights!
And if so, you can help other readers to discover these writers by doing a quick review here: No Grass In the Clouds, Alternative Assets and Culture Study.. The narrowSCALE community really appreciates it!
I'd also love feedback... how did you find this issue?
Thanks and all the best,
~Jessica