11/13/20 Recommended Issues: political betting markets, conspiracy conversations, market research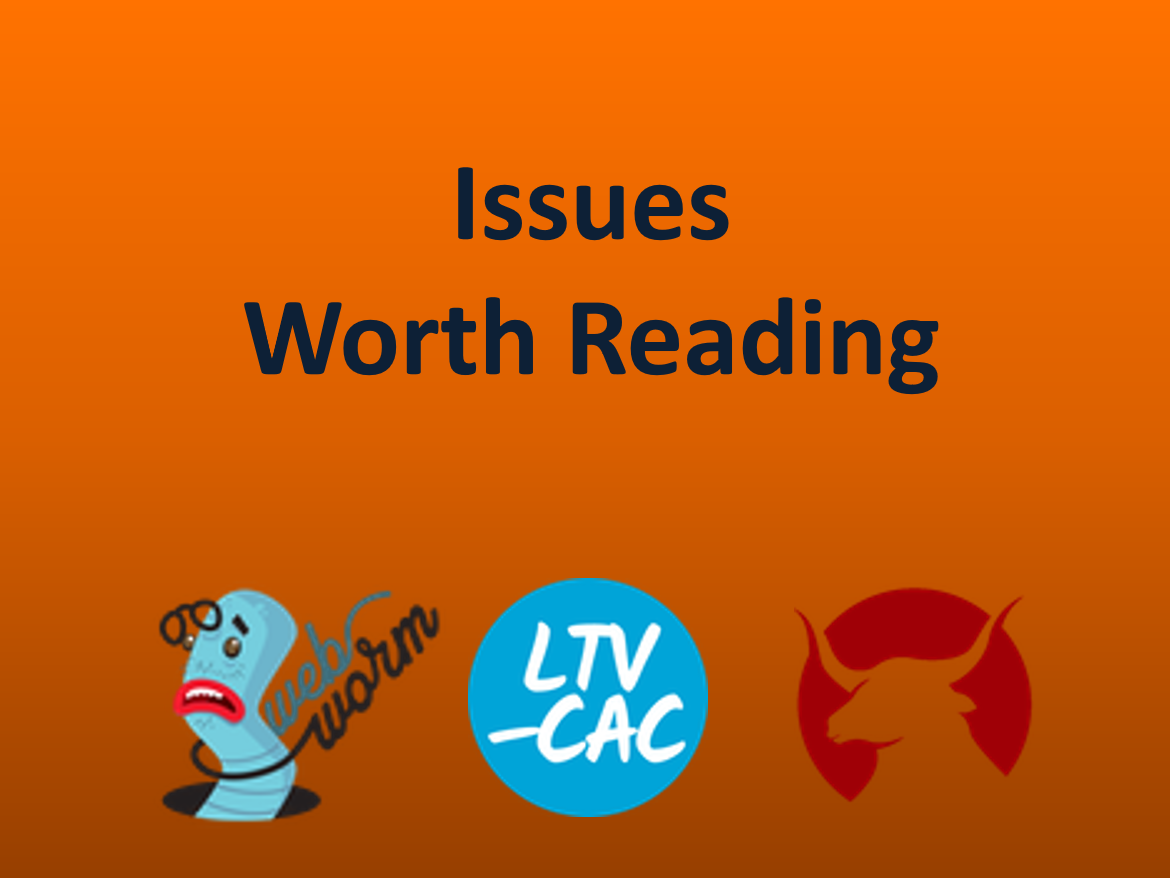 Good day!

Each week we handpick newsletter issues by independent writers you may have missed that provide new or unique perspectives.

If you read last week's and would like to subscribe or leave a review of any of the highlighted newsletters, you can do that here: Platformer, Hot Pod, and The Refractor. The narrowSCALE community really appreciates it!

Also, if someone forwarded you this and you'd like to subscribe, you can do that here -- thanks!)

Here's what's worth reading this week...enjoy!
---
POLITICAL BETTING MARKETS?
Can Political Betting Markets Predict Election Outcomes? In Napkin Math by Adam Keesling on Nov 4.
Betting markets seem to exist for everything-- and if you've ever been interested in learning more about how they work for political races, this issue will serve you well. Conor delves into how betting markets in politics work, what can make them more reliable or less reliable, and where he thinks their predictability currently lies. It's definitely an eye-opening read if you're at all curious about this theme and want to be able to hold a good conversation about them. (2050 words; 7.5 minutes) Read it...

HOW TO TALK WITH A CONSPIRACY THEORIST
A therapist's view of conspiracy theories in Webworm with David Farrier on Nov 10
Conspiracy theories seem like they're here to stay and what makes this issue worth reading is that it sheds some light on ways to actually converse with people who believe in a conspiracy theory. David interviews a psychological therapist who is interested in conspiracy theories (not "interested in" as in "believes in"; "interested in" as in spends time thinking about how they exist, those who believe in them, etc) -- and he offers some insight into the mindset of those caught up in conspiracy theories and ways to engage them in dialog. If you care enough about any people in your life who hold conspiratorial beliefs, it's worth a read to be better able to connect with them. [Note: You can read the whole newsletter or skip to about halfway down where the question is asked "how do you talk to people who have fallen down the rabbit hole?"] (2645 words; 9.5 minutes) Read it...

POLLING IS FAULTY... HOW ABOUT MARKET RESEARCH?
People don't care about your polls in Marketing BS with Edward Nevraumont on Nov 9
This issue is quite a fantastic read as Edward ties together the looming question in most of America right now about "how polling can be so wrong" with the concept of market research in the marketing discipline. He compares polling and market research, discussing biases/challenges in the data, how/when to question the data, what you can actually do with the data, and the risk/impact of making decisions on this data. He offers a unique perspective and, especially if you're in marketing or an adjacent discipline, empowers you to have some intriguing conversations with your colleagues or manager. (2470 words; 9minutes) Read it...

Some interesting facts:
There is a bird called a "great tit" (scientific name Parus Major)-- and it's endangered-- and if we continue on the current trend it may be extinct by 2100. I foresee a lot of amusing slogans to save them… (Heated, 11/12)

Looney Tunes produced episodes for 46 years! It debuted in 1931 and released the last new one in 1987! Wow. (Maybe Baby, 11/8)

479 Educational Technology (EdTech) companies have raised money in 2020 thus far (most in USA, followed by Asia and then Europe). 74% of the funding raised went to Asia. Seems like the US and Europe could be doing a lot more to innovate here... (The Signal, 11/10)
I hope you found some of these perspective enhancing...

And if you're on the hunt for any specific newsletters to read, feel free to reach out to me or to take a gander through narrowSCALE.
Also, if you're not subscribed to THIS newsletter yet, please subscribe here :)!
Thanks and all the best,
~Jessica