3/19/21 Recommended Issues: Mistranslation, Battlefield Medicine, Juice Boxes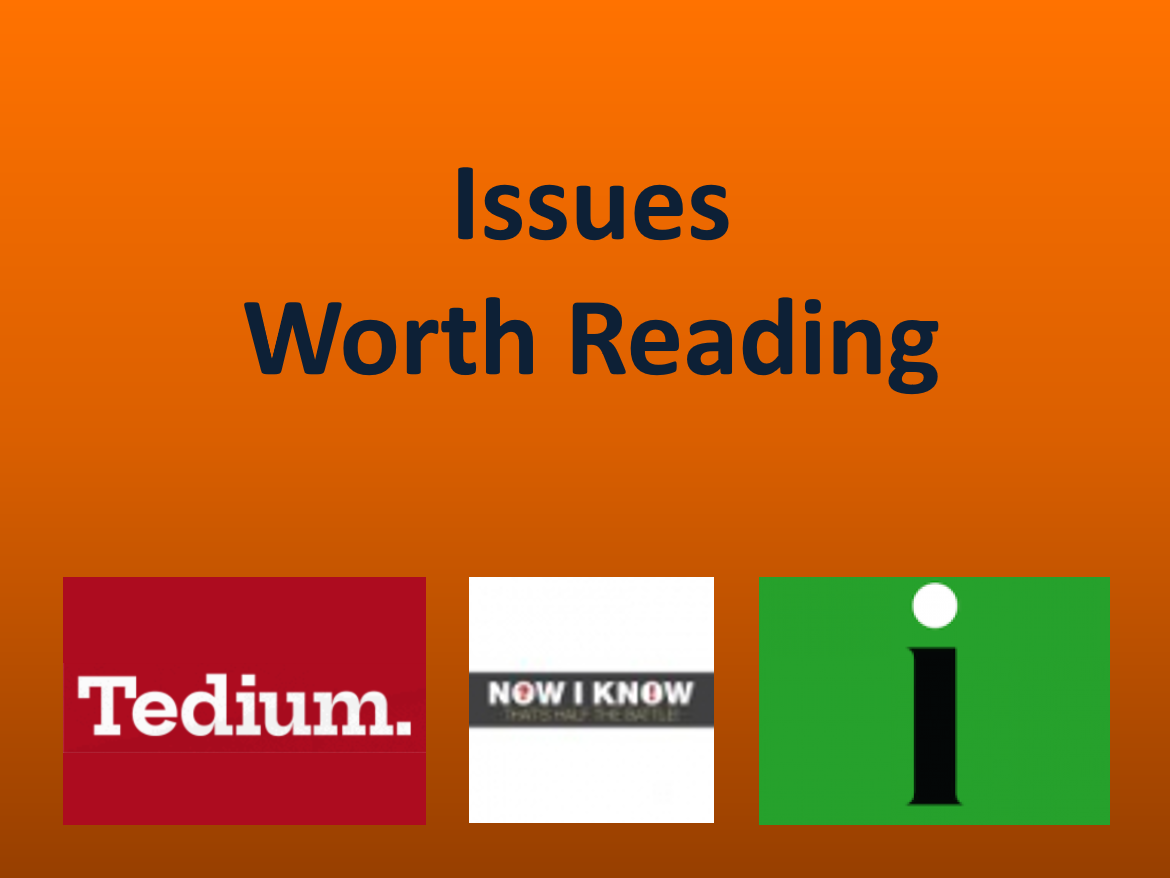 Good day!

Each week we handpick newsletter issues by independent writers you may have missed that provide new or unique perspectives.

If you read last week's and would like to subscribe or leave a review of any of the highlighted newsletters, you can do that here: Alex Danco's newsletter, The Diff and The Audacity. The narrowSCALE community really appreciates it!

Also, if someone forwarded you this and you'd like to subscribe, you can do that here -- thanks!)

Here's what's worth reading this week...enjoy!
---
HOW WE GOT JUICE BOXES
Tangential Juice Innovation in Tedium by Ernie Smith on Mar 17
If you've ever been curious about how the juice box came to be, now's your chance! Ernie takes you through quite a fascinating, winding history of grocery stores, milk containers, and packaging and sanitization evolutions, eventually leading to how juice boxes landed in the American market and quickly skyrocketed. You'll be historically smarter for having read it...as well as in a good position to win a random trivia night sometime (2789 words; 10 minutes) Read it...

WHOOPS... A FUN MISTRANSLATION STORY
A Wales of a Mistake in Now I know by Dan Lewis on Mar 15
This issue is just short and fun...guaranteed to make you laugh and to give you a comic tale to share with a friend. It's a mistranslation story of a city sign that, among other things, its writer found out about while on vacation because it went viral, and his management had enough of a sense of humor and forgiveness not to fire him. The issue is worth reading because it will bring some lightheartedness to your day and remind you messing up isn't always the end of the world. (675 words; 2.5 minutes) Read it...

COMBAT MEDICINE CHANGES
The Battlefield Medicine Edition in Why is this Interesting, by Colin Nagy on Mar 12
This (also short) issue helps you understand why the conditions in Afghanistan and Iraq (such as close proximity to surgical hospitals and very little risk of attack on medical aircraft) allowed for so many injured combat troops to be saved (91% vs. ~75% in Vietnam). It also goes on to explain how these conditions could change in future wars/battles, which would require a very different approach to combat medicine with a lot more life-saving needing to take place on the battlefield itself (as opposed to in a nice, sterile surgical hospital). This would have huge implications on medic skill levels/responsibilities, training, the technologies/equipment used, and more. It's both fascinating and scary to ponder these implications…(744 words; 2.75 minutes) Read it...
Some interesting facts from newsletters this week:
If you've learned something by reading this newsletter, feel free to forward to a friend who may like it too!

And if you're looking for any specific newsletters to read, you can always email me or explore narrowSCALE.
Also, if you're not subscribed to THIS newsletter yet, please subscribe here :)!
Best,
~Jessica